Need Trail Training Advice and Ideas?
Here are tips to help you achieve a safe riding experience, which really translates to "have fun with your horse!"
When riders are having difficult times with their horses, there is usually an obvious fix. The main reasons are disobedience caused from disrespect,  lack of good foundation training, rider and/or horse are insecure, or obstacles were introduced too fast/too soon.
The fix: backtrack on your training program until you both are at comfortable level. There are holes to be filled! 
Do the best you can, and appreciate that all good results take time.  Exposing your horse to trails and obstacles in a patient, baby-step fashion will give you trustworthy partner.
And then, you get to enjoy that "fun" definition ….
Trail riding seems like such a simple pleasure…
In order to have fun on the trail, you must be ​diligent in making your horse safe.  Riding smart and safe is of utmost importance. If your horse is not well-schooled in basic control, don't even think about riding in the great outdoors.
To ride "The Trail to Success", below are guidelines & tips to help you.
Our short training posts below will help you and your horse become a better team. AND, to see these tips in real action,  head over to our video page!
Some Fun at Perrydale Trails!
Need One-On-One Help Trail Training Your Horse?
Check out our Trail Lesson Options
Rebecca Herron offers a variety of lesson options for you and your horse when you visit Perrydale Trails. You can discover the wealth of equine knowledge Rebecca has by going to the About Us page.
For lesson information use the button below.
Schedule a ride, a lesson, or a camp outing! Find out all the options we have available for you to experience the joy of Perrydale Trails!
Know someone who would love to have a ride date here? Gift certificates to the rescue!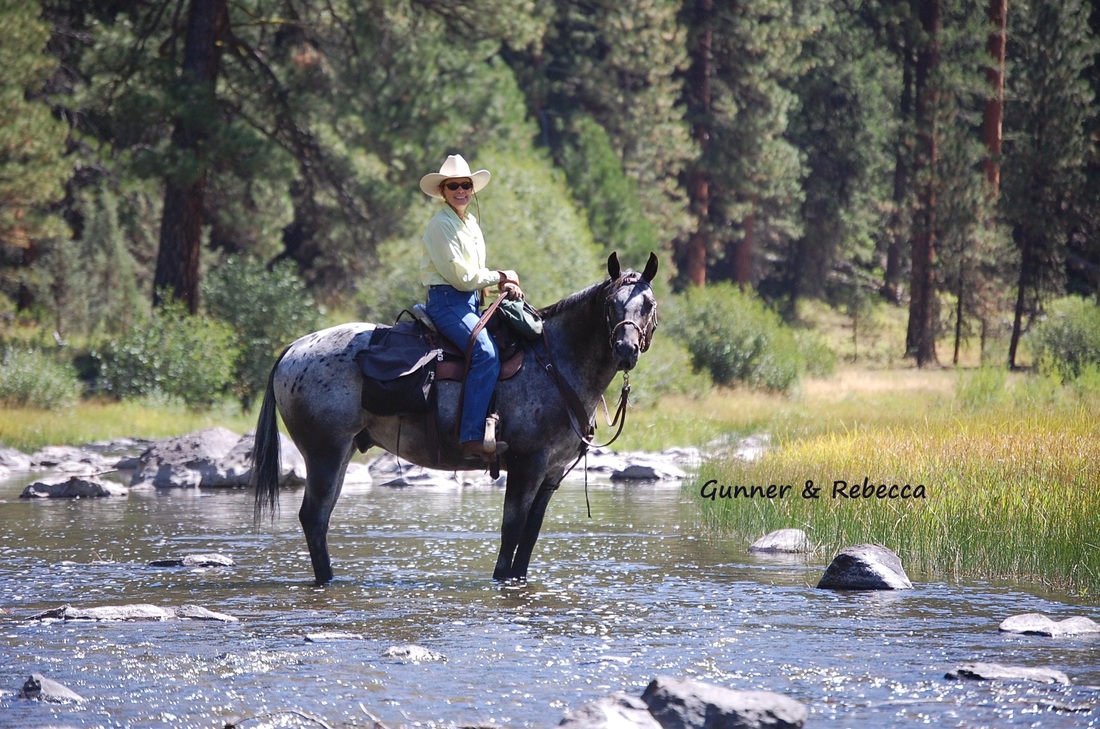 Meet the owners
There is a story behind how Perrydale Trails came about! Using their beautiful farm, they established a niche activity for helping horsemen, of all interests and skill levels. Find out more about the owners Rebecca and Mike Herron.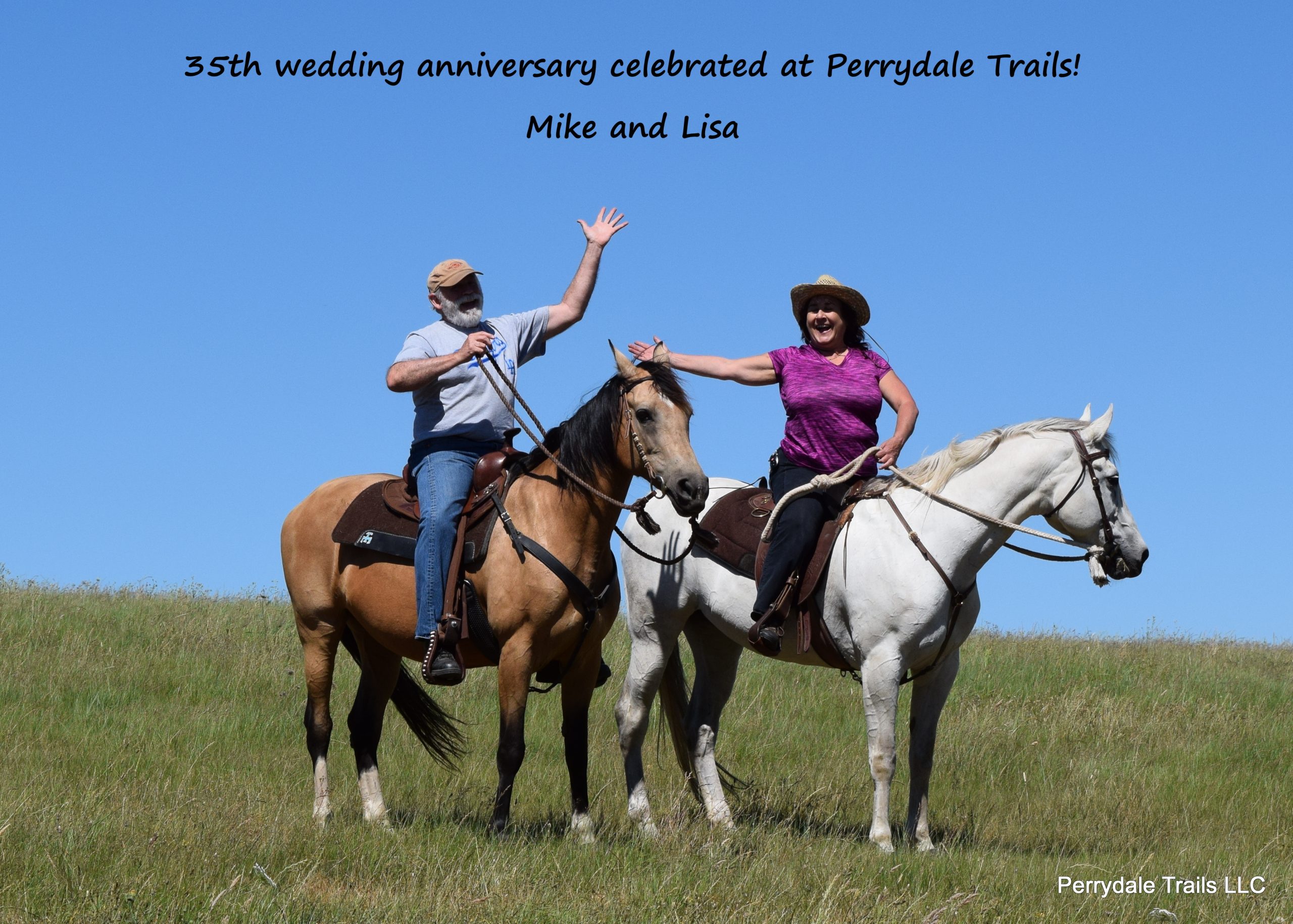 View the fun
Check out our gallery of all the fun Perrydale Trail riders have! We try to get photos of every guest. After editing, the pictures are emailed to you. AND, the best ones are used for Perrydale Trails advertisement.
So, give us your best smile!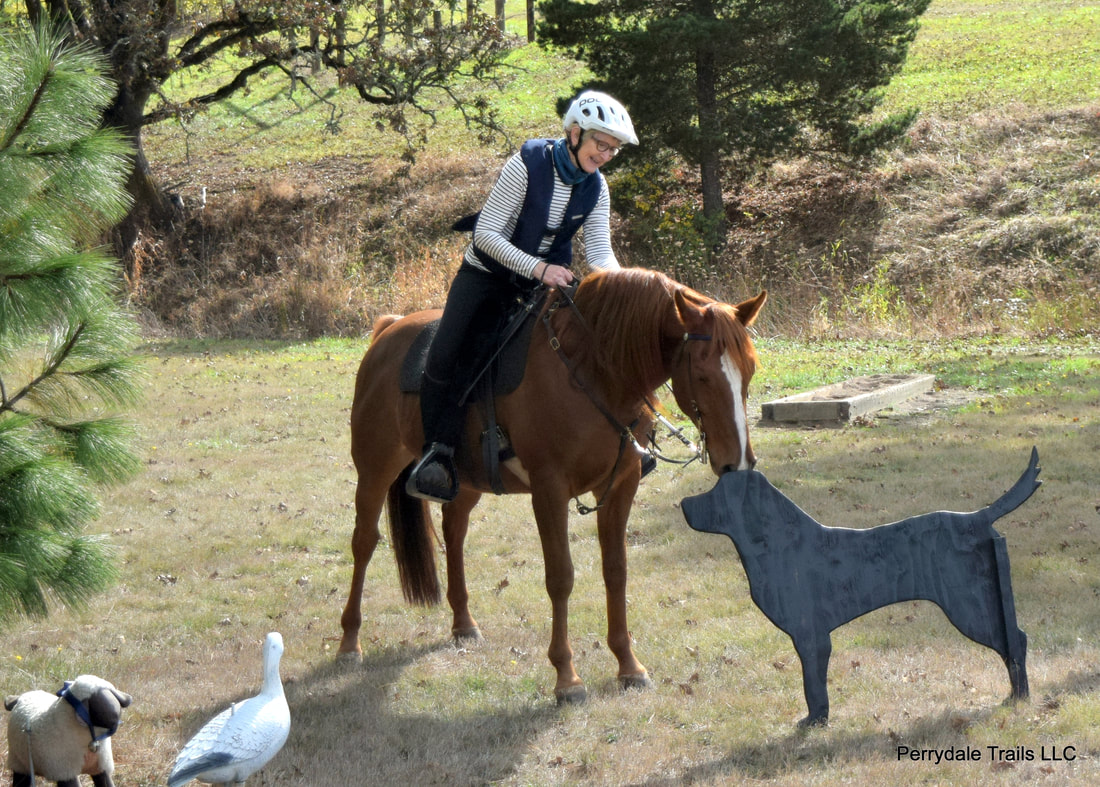 Just the facts, ma'am
How much fun can you have at Perrydale Trails? Satisfy your curiosity by reading just a few of the hundreds of compliments we receive.  We're grateful our hard work is appreciated!
On this page also, we give our thanks to all the helpers we've had along the way.