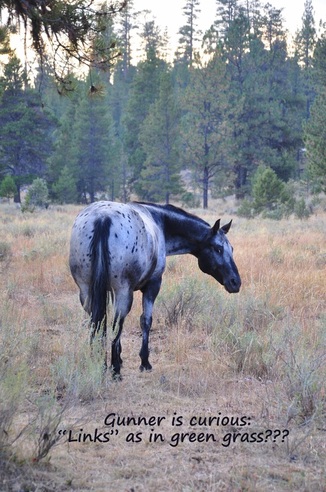 Back in 2012, Adrienne Raymond helped me with vectoring my logo, and set up my website for Google.  I've always been grateful for her assistance in our technical start-up, so when we outgrew Weebly, Adrienne came to our rescue again. The Perrydale Trails website had grown so, advanced programming was necessary. Adrienne had helped us in the beginning, she'd ridden here, and she appreciates what Perrydale Trails means to me. I wanted her experience, expertise, and helpful advice by my side. She developed a new WordPress design for my website maintaining my special requests, and now we're up to date. Adrienne formatted it in a way that gives me more design options. I am grateful for her patience and intuition; she did a fabulous job for me!
It may be a small step for mankind, but it's a giant leap for Perrydale Trails. Thank you, Adrienne!
Reetsie has been my dear friend since I was a kid. Besides being a successful horse breeder, trainer and instructor, she also is a self-taught and very talented artist. Reetsie drew the design of my logo.
Oregon Equestrian Trails is a 501(c)3 non-profit organization whose members are dedicated to designing, building, promoting, preserving, and maintaining horse camps and trails in Oregon. For over fifty years, club members have worked to ensure that horse trails and camps throughout our state remain accessible to riders now and in the future. Please support this worthwhile organization; they are the ones here in Oregon to effectively represent horsemen. Be a member. Whether you are active or not, your dues bolster O.E.T.'s strength. Help keep our horse trails!
I used Weebly as my website builder for nine years. Perrydale Trails is my first attempt at website building. I chose this company because it allowed me to design my pages with the help of their prebuilt format. They made it possible for a novice to accomplish a pretty nice website.  The do-it-yourself directions are fairly easy to understand. Questions are usually answered within 24 hours. I started off with the free option, but as I added more, the reasonably priced business plan suited me best.