Overnight Options for Perrydale Trails
You'd love to come see us but it's a long way to travel in one day
Or,
you're coming with friends and one day is just not enough hours for proper visiting time
Or,
you'd like to practice and play with your horse a couple of consistent days here at Perrydale Trails.
Or, or, or ….
We offer two options for your consideration
CAMP HERE AT PERRYDALE TRAILS!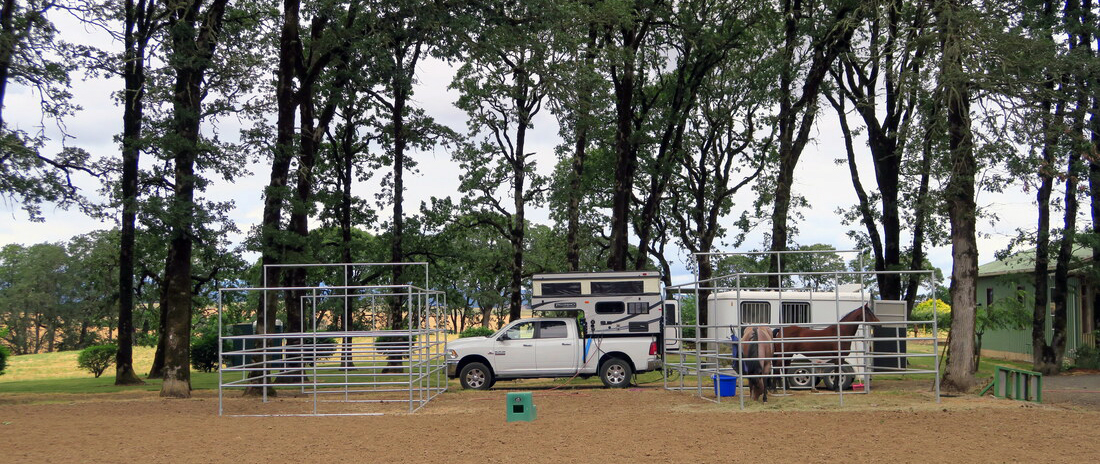 Dry camp under shady oak trees and keep your horse in a sturdy 12 x 12 outdoor pen. Or, you may set up your own portable fence in our 3 acre parking field.
Close access to clean portable restrooms and water.
It's peaceful and quiet here with gorgeous sunrises and sunsets. In the evening, there are stars galore! Relax either around the campfire pit overlooking a fabulous view,  or at the covered dock at our beautiful pond.
Our property is perimeter fenced and the driveway gate is locked at night.
Just like at most horse camps, you'll need to clean up after you and your horse when it's time to leave. No high-lining or overnight tying to trailers.
$10/night/camper unit plus $10/horse/night.
Reservations are required.
STABLE AT DOUBLE D MUSTANGS IN DALLAS!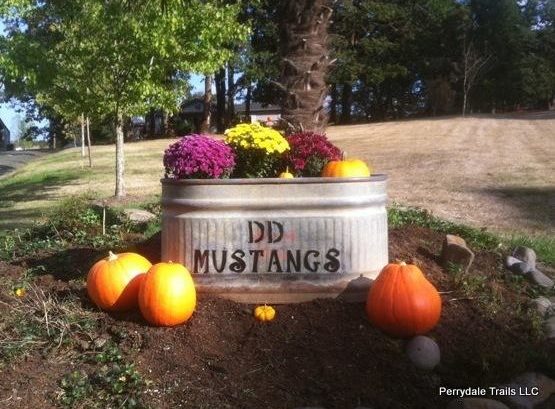 400 N. Kings Valley Hwy. Dallas, OR 97338 – 20 minutes from Perrydale Trails
Indoor stalls with bedding / $25 night / bring your feed
Indoor arena available for riding
Overnight dry camping – $10
Limited access to electricity
Best Western Hotel is .5 miles south of the barn
For availability and questions, call Debbie Driesner at 503-551-8575
Know that our area is prime for wineries and we are only an hour from a beach ride at Pacific City.