Some learn best by watching…
Below you'll find a large selection of videos to help you on your trail riding journey. As you scroll down the page you will see there are two sections. The general videos are fun and about Perrydale Trail adventures. There also is a section on trail riding techniques, training tips. and helpful advice that focus on overcoming specific problems.
We look forward to seeing you at Perrydale Trails to put all this good knowledge to use. And, to have fun!
General Videos
Having fun at Perrydale Trails!
Trail Tips & Helpful Advice
Here are some common sense ideas to help you
Tall Tales of the Trail
Is your horse misbehaving? Probably…
 Look Before You Leap
Eyes forward … be aware of your surroundings.
Form Makes Function Work
How to use your aids to create trust with your trail horse.
Expose Your Horse
The more the better….
Are You Patient Or Pushy?
Why Is My Horse A Chicken?
Are You Ready To Trail Ride?
Lets DO Cross That Bridge When We Come To It
A fun two-for-one exercise for you and your horse!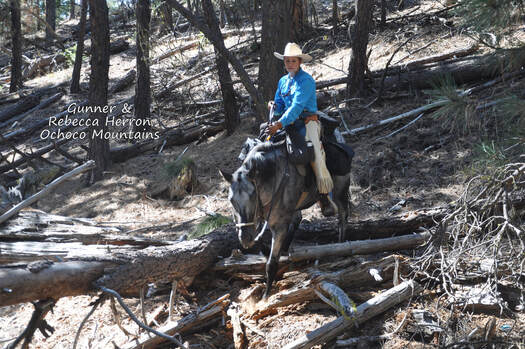 Here best illustrates why your horse needs to be an equal partner when navigating obstacles. Gunner has this tricky log crossing under control. Had I been a backseat driver, I would have hindered him.
I have always allowed Gunner (and all my horses) two freedoms: 1) if he's curious, I let him touch obstacles with his nose and 2) I loosen his reins so that he can put his head down to see where he's going. Because of these two simple leeways, my horses rarely refuse an obstacle.
You have to realize naturally horses are suspicious of the unknown. Giving your horse the freedom to investigate instills trust for both of you.
Schedule a ride, a lesson, or a camp outing! Find out all the options we have available for you to experience the joy of Perrydale Trails!
Know someone who would love to have a ride date here? Gift certificates to the rescue!