Look who's talking & More
 I work very hard to keep Perrydale Trails interesting, enjoyable, safe, and maintained.

 And guess what? Perrydale Trails is

the best job I've ever had! My long horse career of judging, training, showing, and trailriding was truly rewarding, yet never have I felt

 

so fulfilled as I do now.

It's a fact i

f not for all those years of experiences,  Perrydale Trails wouldn't be. Happily, this idea came along at exactly the right time of my life!
Below are just a few of the reasons why I love having Perrydale Trails.
"Thank you for creating the Disneyland for equestrians!"
"This was such an AMAZING experience!! There were so many different obstacles and things to try. I got to try stuff with my horse that I never thought we would ever be able to do. It was a great way to build confidence and discover some things to go home and work on. Everything was super well maintained and thought out as well. The best part was Rebecca was so kind and helpful! Her tour around the farm for people who had never been there was so helpful. I am already looking at my calendar trying to find a day to go before the season ends! If I could give it 6 stars I definitely would!"
"Thank you SO much for yesterday! It was great to see you and to meet Mike. I loved your place and your trail course is nothing short of amazing!! I knew it would be great, but it is beyond that. Your expertise and knowledge is apparent in every detail. I know the other gals really were impressed and they had a great time. Thank you for accommodating us and making it a special day.You and JD look so professional (because you are) and it was nice to have you escort us through the course. I don't know of any other place where one could find such thought out and diverse obstacles as well as a top professional to guide and teach as you and your place. I'll keep telling everyone they need to check out Perrydale Trails."
"Thanks for sending the photo, I really appreciate your thoughtfulness. I enjoyed your beautiful place immensely……what a gorgeous setting!! You have done such a wonderful job of creating a very special and unique place for people and horses to learn in a safe, fun and beautiful environment. I was so impressed by your well-thought-out course…..just can't say enough good things about Perrydale Trails! Thank you so much for sharing your "little piece of heaven" with the rest of us!! And, oh yes, I figured out why you looked so familiar to me……my two daughters showed horses in 4-H (quite a few years ago!) and you were their favorite judge!! Thank you again for your hospitality, and I look forward to visiting you again!"
"Rebecca, you have that special gift of being able to transfer knowledge plus encouragement, whatever the ability level."
"Thank you so much for the pics and allowing us to come out. I love your place. I think you might live on my dream piece of property. Thank you for your compliment. It means a lot coming from you. I remember growing up showing when you were judging and we would always say "Be on your A game because she is one tough judge."
"I really like your website and what you stand for. It's refreshing to see someone who gets it about horses and what they mean to us. And so wonderful to see all the work you did to make this special place for us fellow trail riders. I have over 40 yrs of riding experience and yet I know that every ride is a learning experience. Having the obstacles and new experiences makes for fun ways to deepen the trust and friendship between horse and rider. I look forward to meeting you."
"Thank you, Rebecca! I know I've said it before but just so you never forget: you have been such a big part of getting Laddie and I to where we are now. Days like today wouldn't have happened for us, without you. I was so relaxed on him and even with his hesitation I know he trusts me. I love that he's happy."
"Of all the pictures I have gotten that someone else has taken of our horses, these are probably some of the very, very best!  Flattering all the way around.  Thank you so much."
"Thank you so much Rebecca!  These are priceless and some of the best pictures I have of me on her.  Still enjoying the glow of the day.  :)"
"I love that I can go someplace close, but feel like I'm far away."
"Thank you for the beautiful photos!! If I'm going to be (almost) famous I can't think of a better place then on Perrydale Trails Facebook 😊.
 I thought you were one of the nicest 4H judges! Always had a positive attitude with the kids. Hard job to judge all those kids and you were so kind.
 Thank you for working to make Perrydale Trail such a fun place to visit. I think the colts had a really good time also. We will be back long before the boys are saddle trained. On the drive home Chris did say it makes him really looking forward to the day we can ride them there."
"Thank you for having us, Becca!  We had a wonderful time.  It's nice to see you so happy in your "field of dreams"!!
Thank you for the beautiful pictures and your kind words.  We will see you again soon :)"
"Thank you so much, Rebecca, for hosting us at your gorgeous farm, showing us the ropes, and for the lovely pictures. I know we all had a wonderful time and made great memories. There's just something about good horses, good people, and wide open spaces that's good for the soul!"
"Just a note to thank you again for such a fun day you provided us! And thanks for BBQ-ing for us too! We can't wait to come back & bring friends! I wish we would have had more time to talk about you and your family….I saw some great pictures on your website this evening. And we'd like you to thank your son, Kyle, for us for serving our country! We so honor our military! We loved your trails, and we brought home happy horses. The next time I'm determined to get them over more of the scary things they avoided this time. 🙂 "
"Each time I am able to spend my day at Perrydale Trails, I come away with a smile on my face, a great experience with each horse, and a desire to return! This is a destination all horse riding people can enjoy! Hats off to Rebecca and her family 😊 Lucky to live close enough to make this field trip happen and get back home early enough to get chores done ! How perfect is that! I highly recommend everyone looking for a fantastic experience with their horse goes to ride at Perrydale Trails~"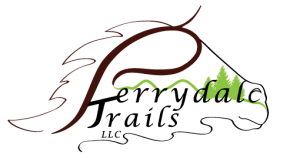 Thank you so much for another wonderful day!  I can't express how much we appreciate coming to your place and spending the day.  I love the photos and I'm so glad we participated in the relay.  It was the first time Scarlett and I tried anything of that nature!  I take weekly lessons with Scarlett and haven't ever been brave enough to try any sort of competition (even informally).  Each time I spend time with you I learn new horsemanship skills.  I appreciate your gentle guidance and your willingness to share your expertise.
                                                  Melissa Morris
"Perrydale Trails offers a wonderful variety of fun and challenging obstacles. Rebecca provides excellent personal instruction geared toward assisting you and your horse to become a better team. If you are interested in forming a better, more effective partnership with your horse and having a blast at the same time I would highly recommend Perrydale Trails!"
"I wanted to tell you that I had the best ride at the beach, best one ever so far. Pistol was wonderful! Her attitude was so much better and she was willing. She was the horse that did stuff to get the others to give it a try. And the weather was amazing! I just had such a great time and I am still on cloud nine. It was fun and relaxing and perfect! Have a great day and thank you for making a difference to me and my pony!"
"Rebecca , thanks again for a great trip through Perrydale Trails. Perrydale is not only a place for inexperienced riders to learn how to maneuver obstacles and feel relaxed about it…. it is a place for experienced riders to teach their young horses that obstacles can be easy and non-stressful. You have a done a great job leaving lots of room around the obstacles to work your horse through their fears. The outdoor riding arena is ideal for warming up horses before hitting the trail course – this can sometimes be the deal breaker for hot or young/antsy horses. The beginning/basic obstacle course is also a perfect setting to get inexperienced horses aware of where they are putting their feet before going to the main course. My husband Bill and I team rope, trail ride, show Dressage and Reining and are always looking for something to do together with our horses. We had a great time and much appreciated the birthday cupcakes you provided as a surprise, Perrydale went above and beyond to make us feel right at home! We would highly recommend Perrydale Trails for any level of rider."
"There are very few places that I would revisit. THIS IS ONE OF THEM!!!!! Peaceful, beautiful place to ride and experience new things creating a better bond between horse and rider. The experienced guides are humble and helpful ( personally I don't want to see a pro show me what they can do on their seasoned horse). You won't find any show offs here, just great people and a wonderful experience that you will want to repeat as often as you can. Rebecca is an accomplished obstacle course rider, who has opened her training grounds for others. She and her friends in my opinion exemplify what being a human being is all about. I feel so fortunate to have spent time with them and our fellow riding buddies. No special secrets or books or videos to buy just friendly good riding. My wife is going back next weekend and I will join her on the following trips. Thank you so very much to Rebecca and her trusted friends"
"Awesome! Great shots! Thank you so much for sending all of the photos, and for hosting our group last week. I really enjoyed myself, and I have recommended your place to lots of people already. I loved the attention that you have paid to making excellent schooling obstacles in a safe but challenging environment. So many times on the trail you will run into something that your horse is daunted by, but it is not a safe place to school, so you have to get (over, by, around) whatever it is without dealing with the real issue, because you can't take the challenge on without being sure your horse (or yourself) won't get hurt. Anyway, I did not feel that at your place. Having a person at each area to help was a great idea. Please thank all the gals that assisted you!"
"I just wanted to say thank you for yesterday. It was really helpful! I feel more excited about where I am with Saul and how to communicate with him. Thank you, thank you, thank you! You have such a wonderful place that provides an environment that is real and practical to work on your horse. I'm going to try to make it a priority to come with Saul (and maybe Teaspoon) at least once a month. Saul really loves to work in a more natural environment…I don't get those perked up ears in an arena 🙂 "
"Thank you so much for the day. We all really enjoyed ourselves and learned a lot. It was nice to not worry about everyone else and concentrate on my horse. (It was nice not being the trail master.) You have a wonderful way of encouraging and it's fun to see your face light up when both the rider and the horse finally "get it". Although my sister may have said that she didn't want to take a lesson, her confidence was boosted by the end of the day and she was thinking how her horse thinks and taking that further when her horse was giving her a problem, using the tools you gave us to make a successful team and a successful ride. Me, I was reminded of the simple things I have told 4H and Ohset kids forever, "Look up and ahead, focus ahead where you are going." It's harder when you are the rider and applying it for yourself. I also learned how to trust my horse and let him have his nose through obstacles and he finally picked up his feet over logs because I gave him permission to! You also have a great way of assessing all skill levels and encouraging all of us where ever we were in our skill level. The obstacles were very creative, safe and rewarding to accomplish. They were also practical and good to work on breaking down little things like going through a gully, or up an incline or through tall grass which you would encounter on a real trail."