What's going on at Perrydale Trails?
Welcome!  Important and interesting Perrydale Trails news are highlighted here. Visit often!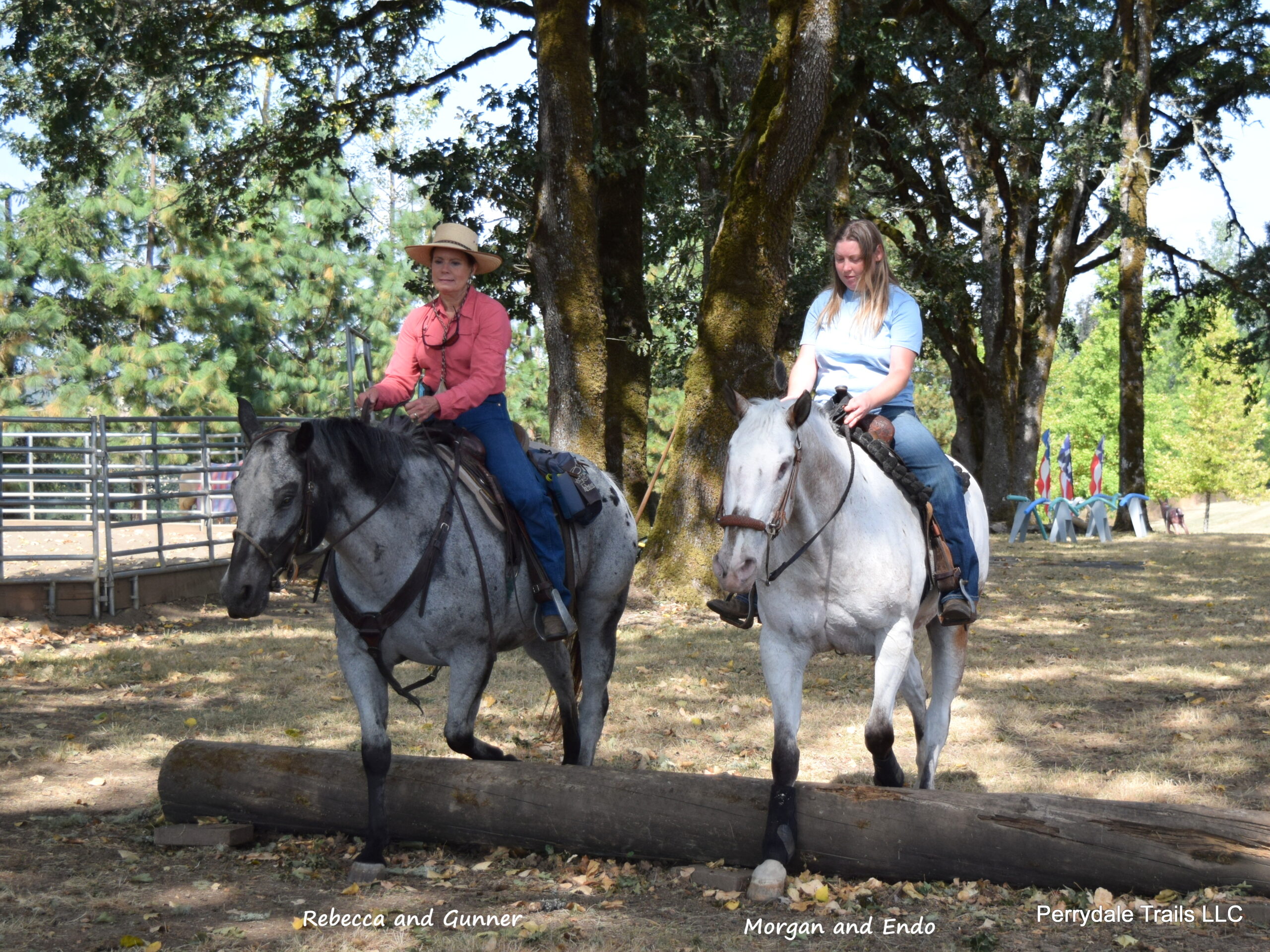 9/12/22 Morgan Warner recently brought her Endo, the blind horse, to visit Perrydale Trails. I rode my horse, Gunner, who still has his eyes, is blind also. Morgan and I decided to do a couple of special photo ops to show off our very unique and well-trained horses. No show has ever offered a synchronized log-crossing obstacle, but I bet we'd win!
It took a few tries to get both horses to take the first step at the same time.
Now, Morgan and I consider ourselves good trainers, but admittedly, we did not tell these horses to use the same front leg!
Many thanks to Michelle Campbell for setting up the ride day AND for taking our pictures.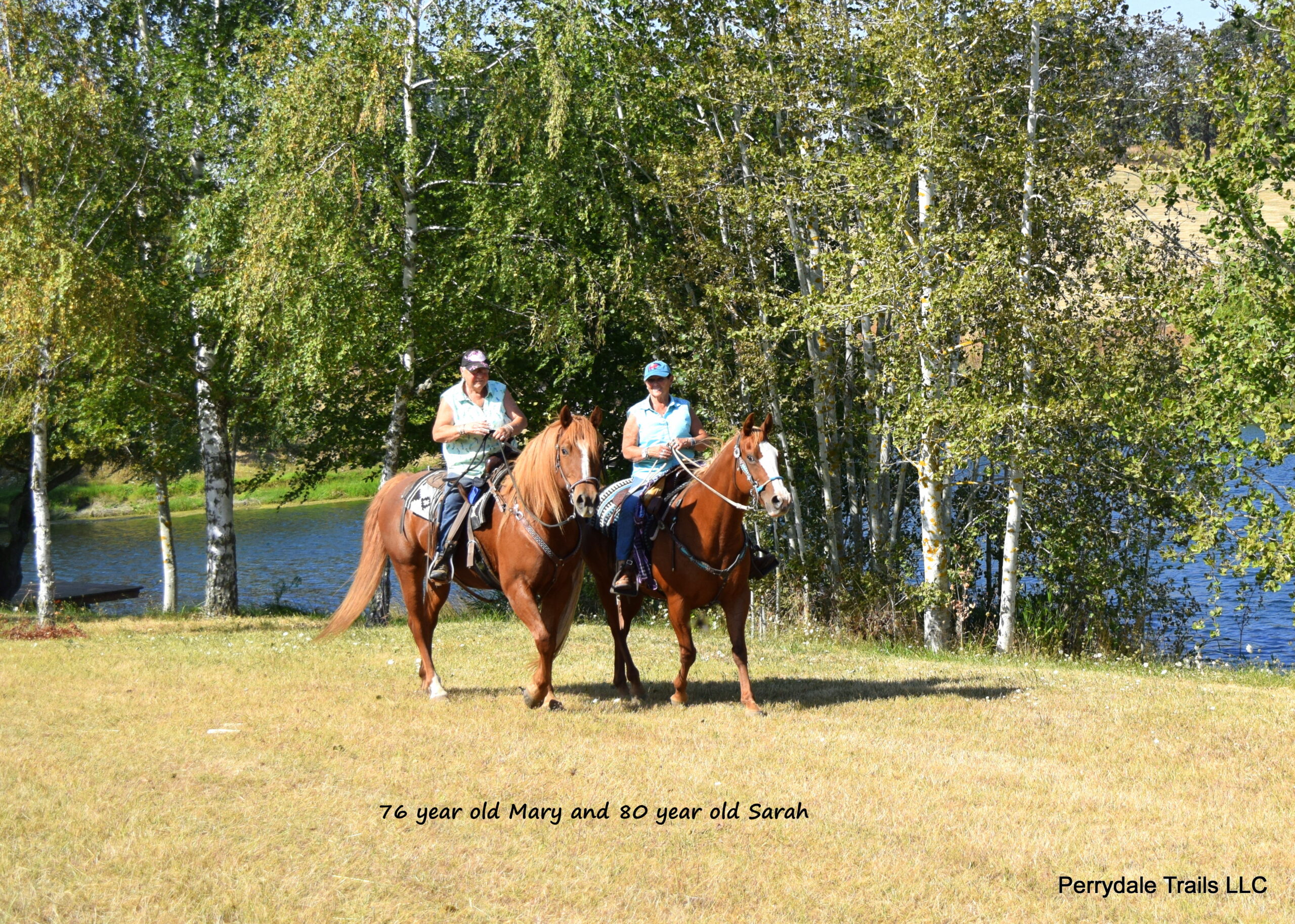 9/11/22: For the past two days, I have been in awe.
80 year old Sarah Burge and her 76 year old sister, Mary Baker, have been camping and riding here. Best friends always, they've shared their lives together. They hail from Washington, and are active members of the Washington Trail Riders Association.
No, no, no! These women are real adventurers! Since toddlers, they've ridden horses. They participate every year in a pioneer/wagon train re-enactment. Just this year, they traveled to ride and camp at Yellowstone, and enjoyed trails at the Redwoods on the way home. Besides riding and camping with horses all summer long, they kayak, ride quads, and hike.
In the winter, they snowmobile, snowshoe, and travel.
Sarah has been a freight truck driver, a log truck driver and to me, scariest of all: a school bus driver. Mary and her husband have traveled the world, and boasts of swimming at the Galapagos Islands.
Their warm personalities make it feel like you've known them forever. For me, their lives are a real inspiration. Ride 'em, cowgirls!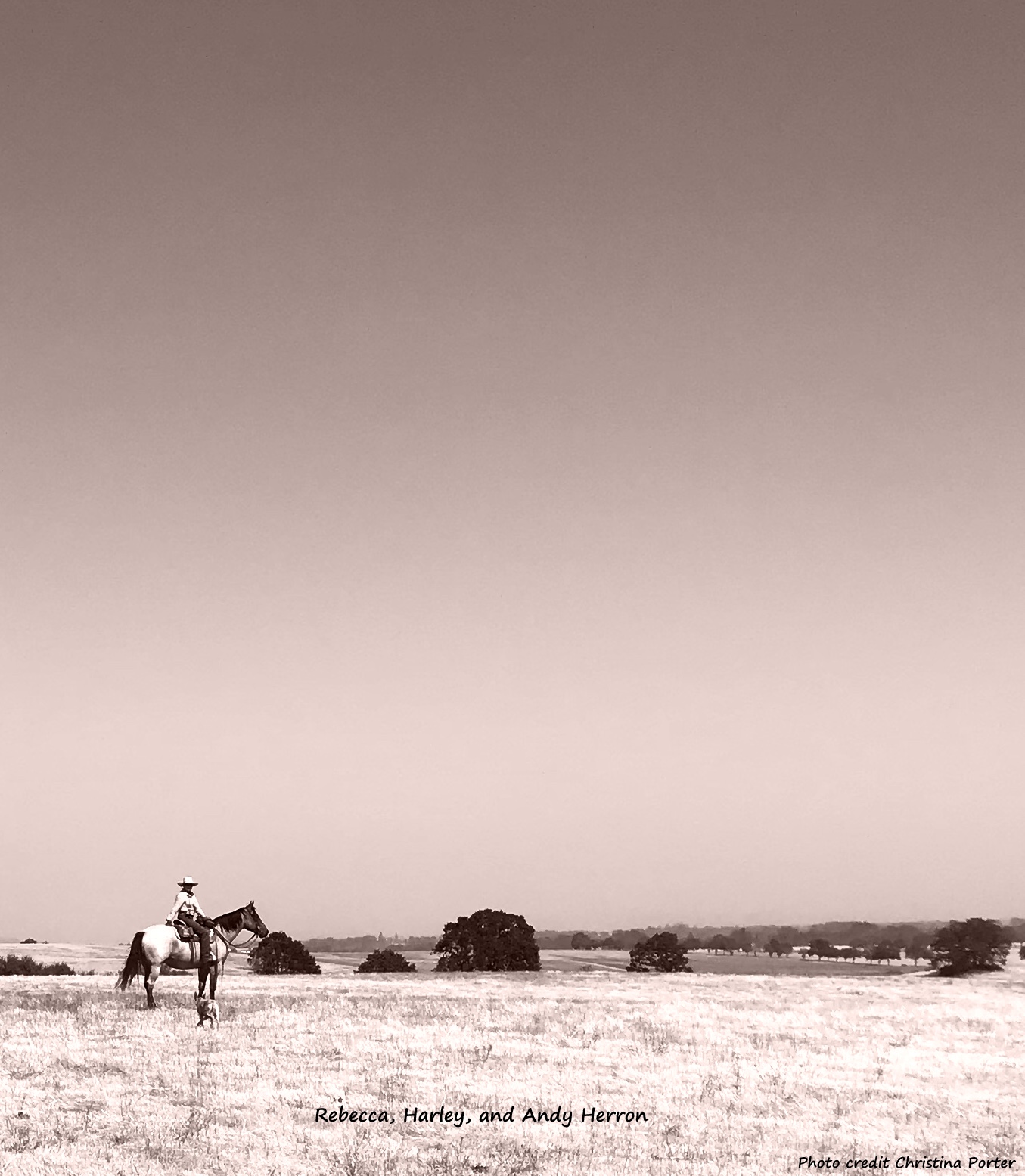 10/15/22
So long, y'all …
it's that time of fall …
Thank you to our 400+ visitors this season, our 10th year. We are grateful for your business, your friendship, your kindness.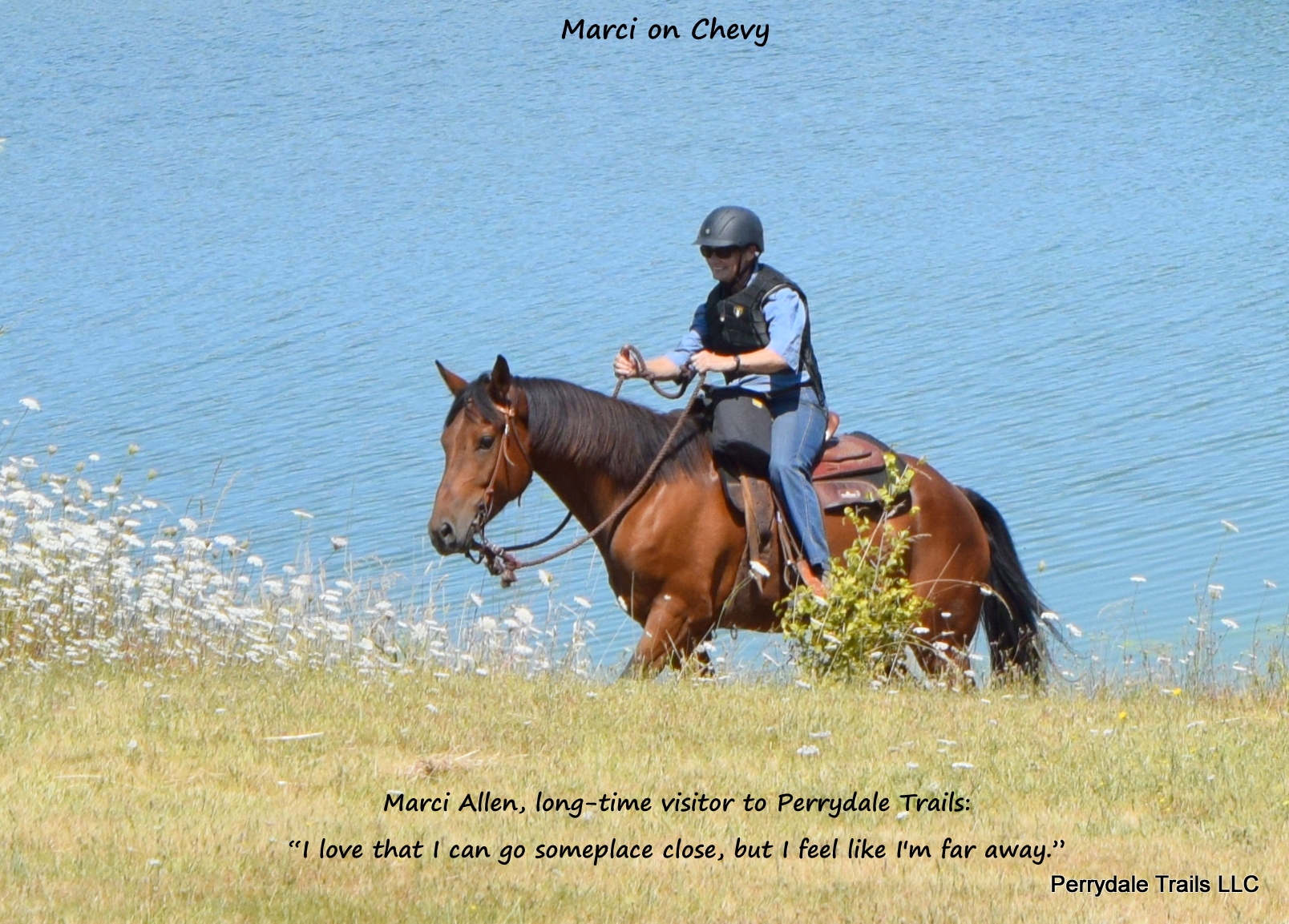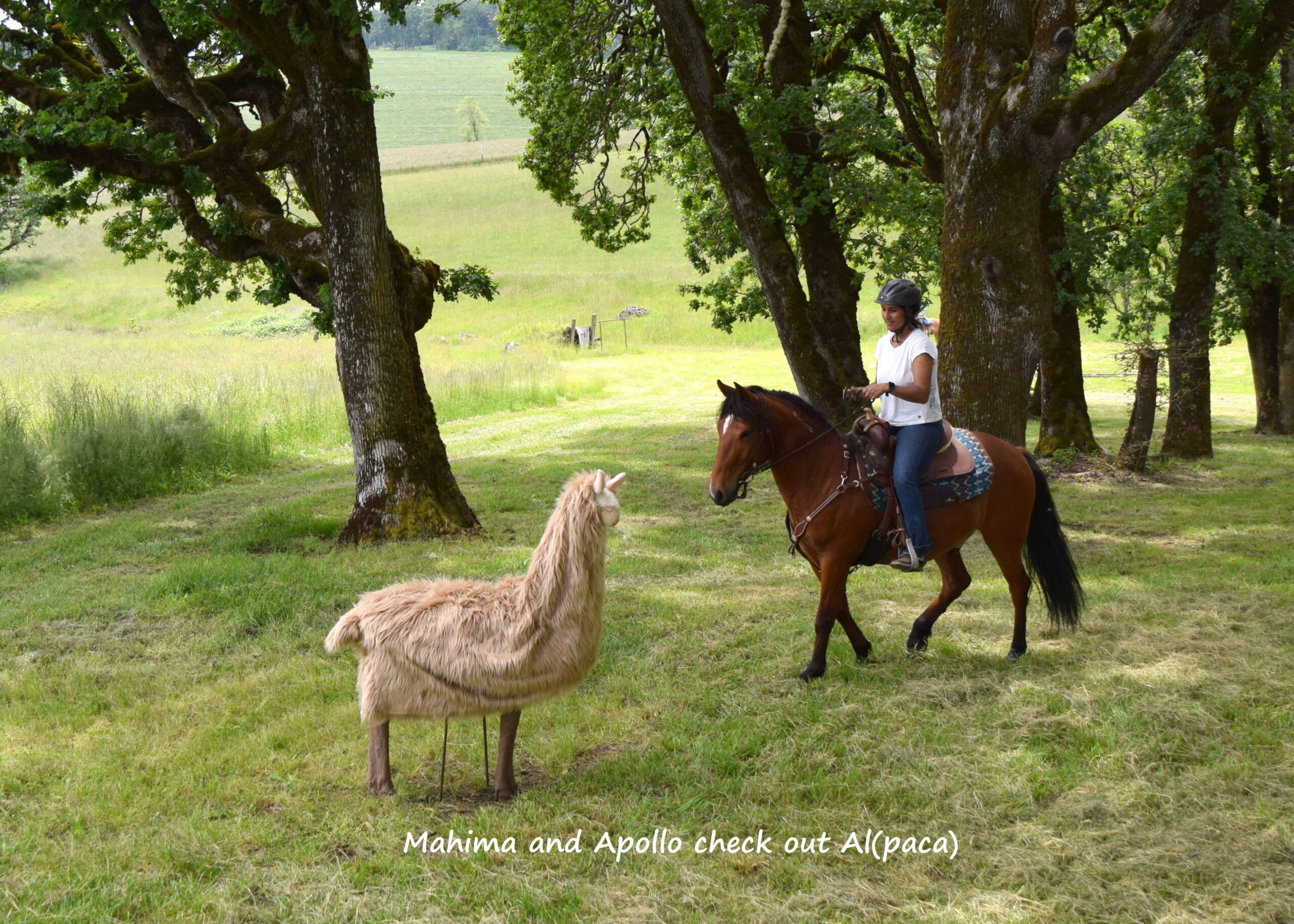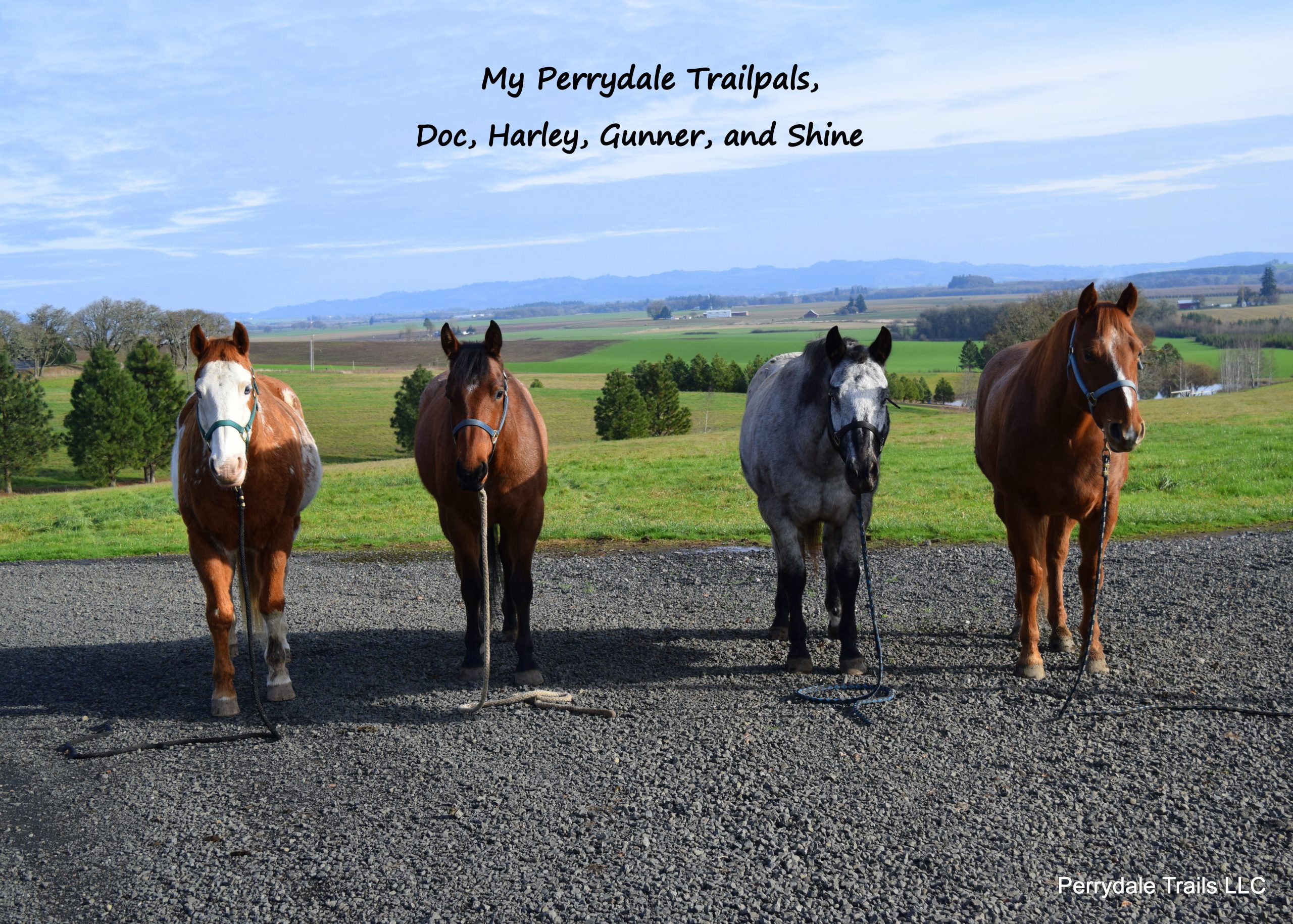 Meet your test pilots
Rest assured all the Perrydale Trails obstacles are rigorously tested by experts! My four trail boys range in ages 6 to 23, and love the challenges I dream up.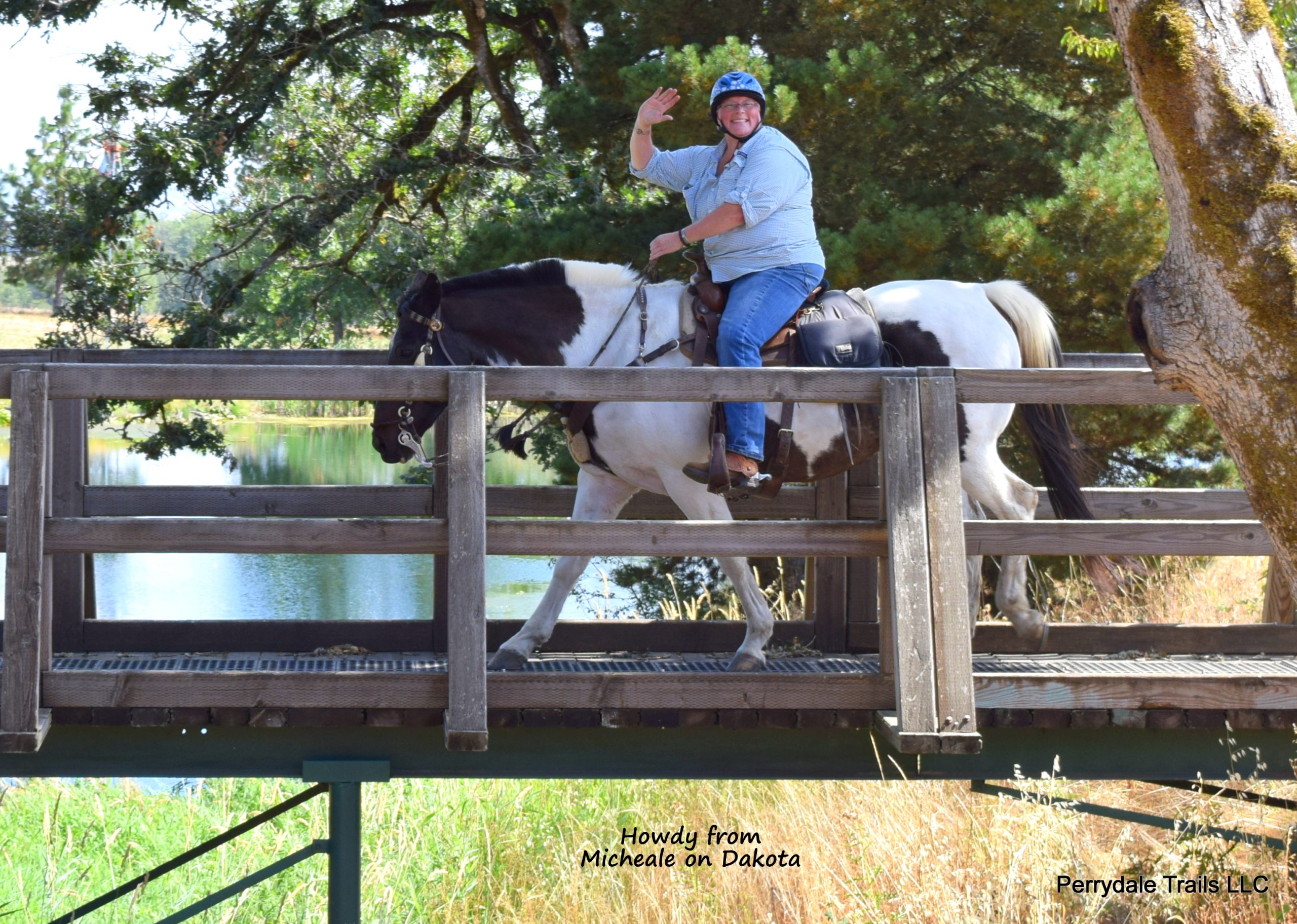 View the fun
Check out our gallery of all the fun Perrydale Trail riders have! We even have videos too. We try to take pictures of all our guests. These photos are emailed to you, and the best ones are saved for advertisement. Be on the lookout for you, your friends, and your horse in our gallery.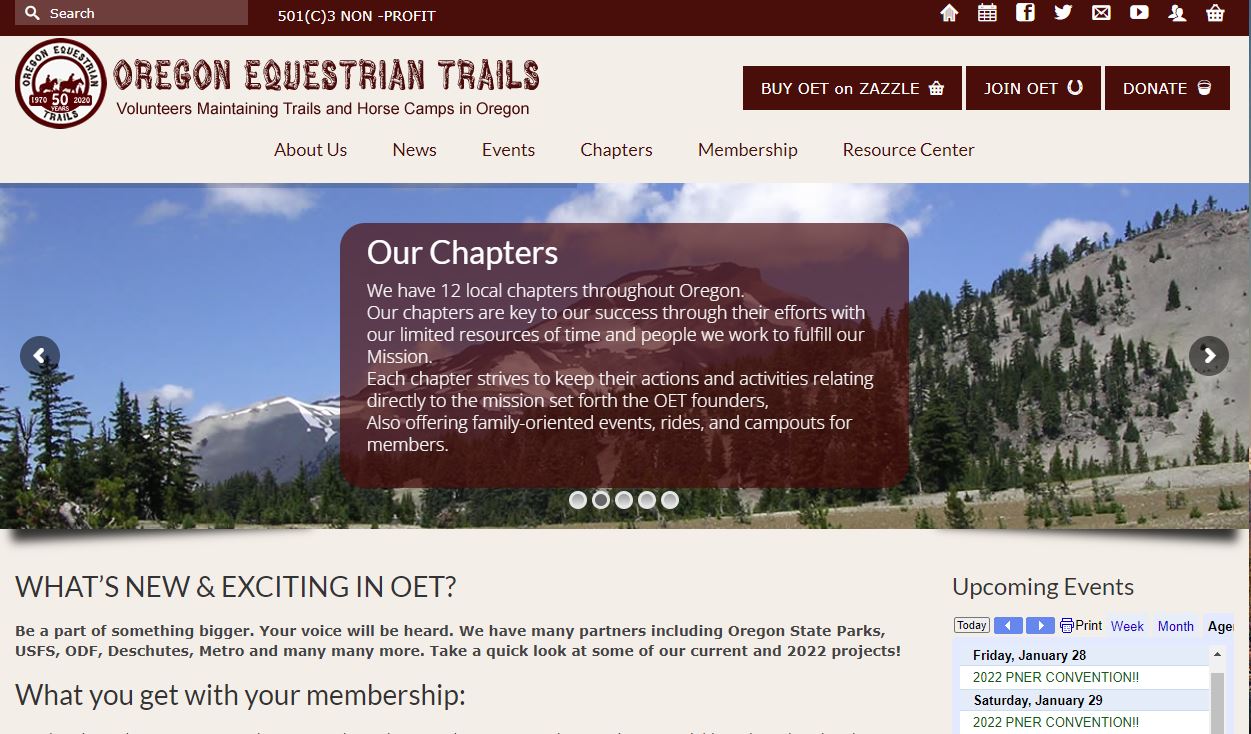 SAVE TRAILS, JOIN O.E.T.
 "You don't know what you've got 'til it's gone" should be the rallying theme song for all trail riders. Learn how a 50 year organization is key to lobbying and protecting our precious horse trails. And why you should join …
Need Help Trail Training Your Horse?
Check out our "Trail Training & Tips" section
You'll find helpful advice and several videos to guide you in making your horse the perfect trail partner. Click on the button below to go directly to this great resource.
Also, check out our Trail Lesson Options
Rebecca Herron offers a variety of lesson options for you and your horse when you visit Perrydale Trails. You can discover the wealth of equine knowledge Rebecca has by going to the About Us page. For lesson information use the button below.
Schedule a ride, a lesson, or a camp outing! Find out all the options we have available for you to experience the joy of Perrydale Trails!
Know someone who would love to have a ride date here? Gift certificates to the rescue!