What's going on at Perrydale Trails?
Welcome!  Important and interesting Perrydale Trails news are highlighted here. Visit often!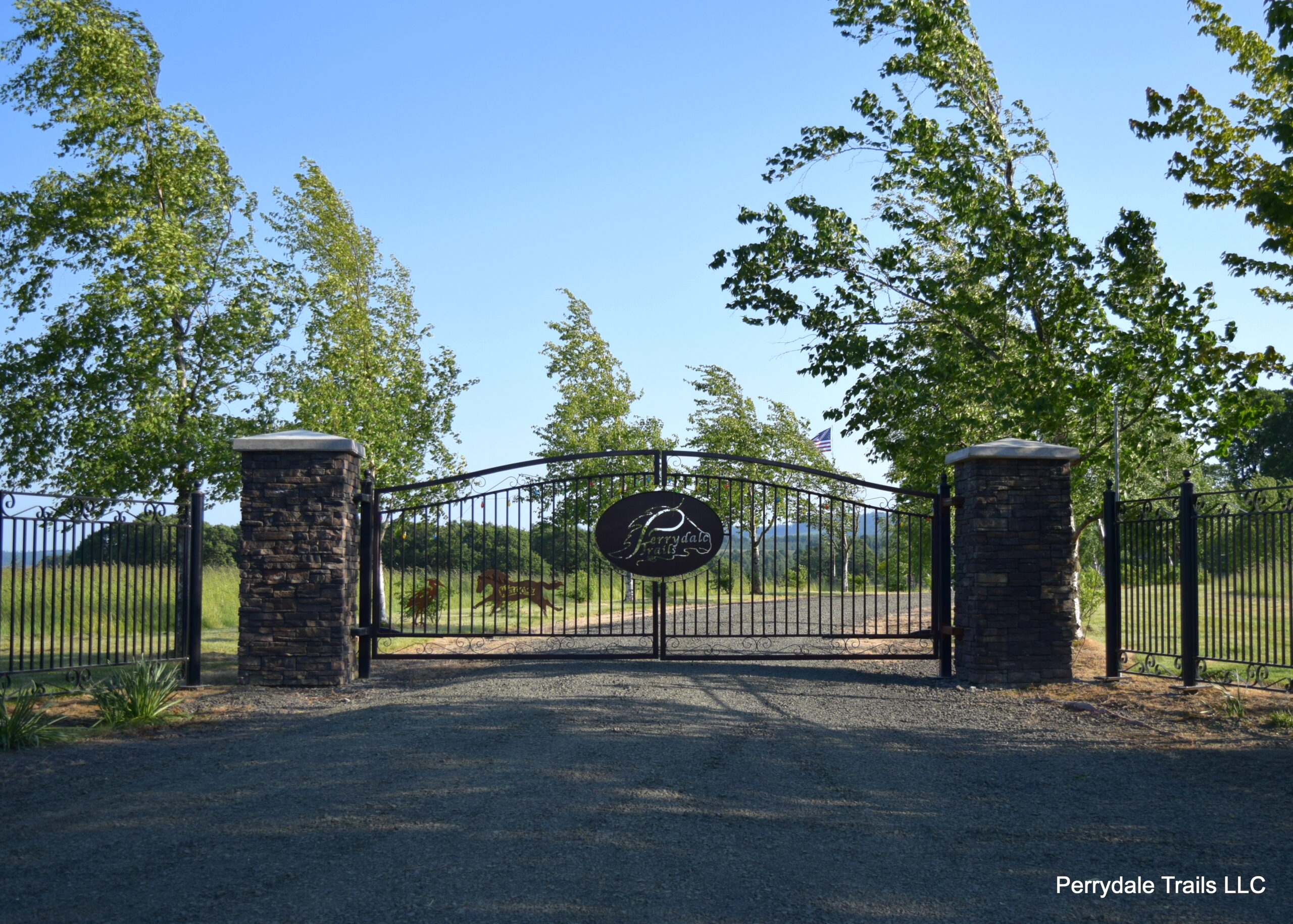 May 2023   
Perrydale Trails is opening VERY soon! We're mowing and setting up as fast as we can so all will be perfect for YOU! 
Most of our courses will be ready by this Memorial Day weekend, and I'll allow a few visitors starting 5/27/23. June 1 will be our official opening for this season.
To schedule, please email, call, or use the form on the
www.perrydaletrails.com
website. No Facebook messaging for scheduling; I do not check it that often.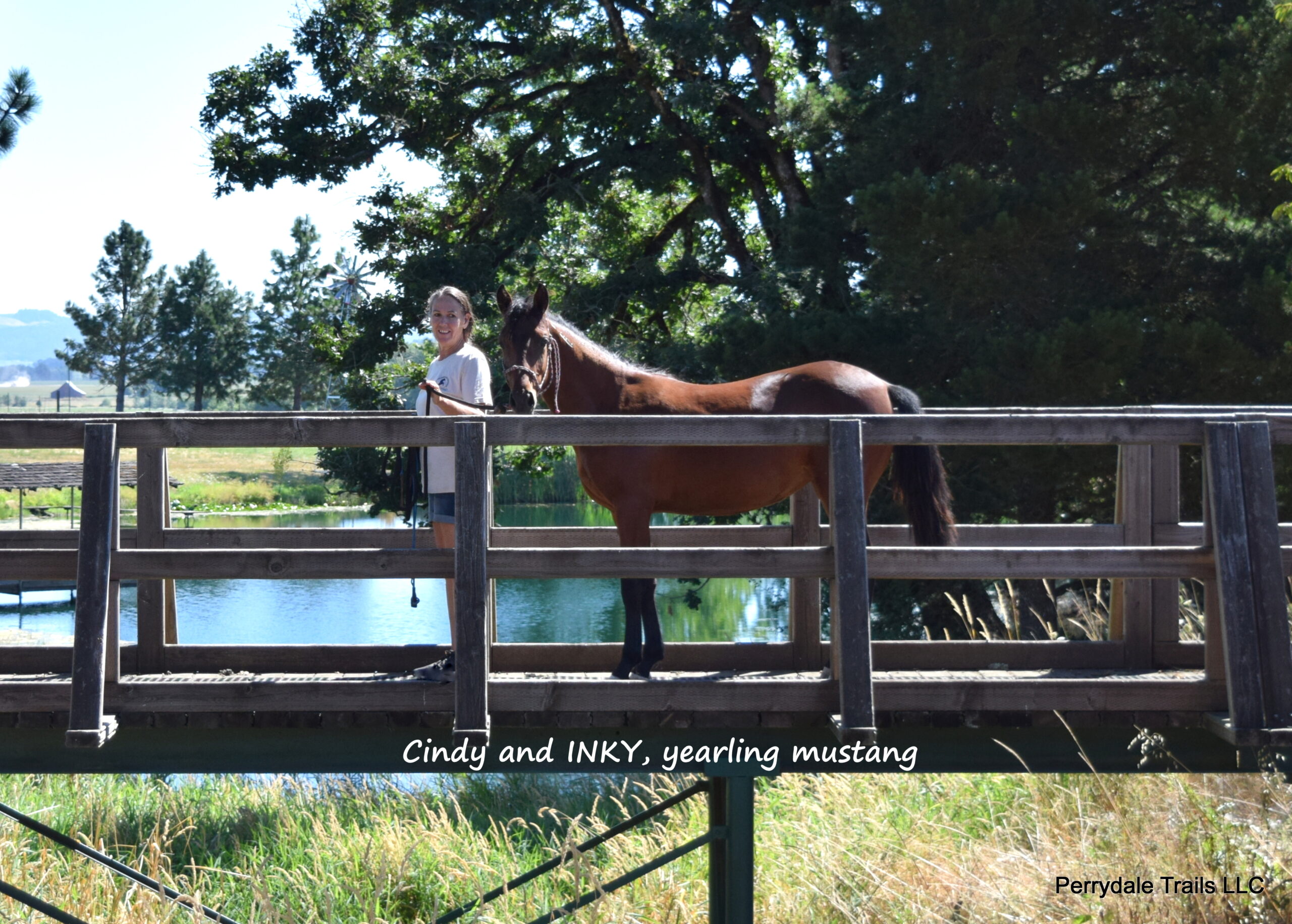 One of my fall jobs each season is updating my master list of visitors. I record you and your horse's names and date(s) you came. It's always interesting to read the variety of horse names. Here are some I'd like to share from 2022:
–We had a Billy The Kid, but no worries with Murphy and Zeus, former Portland police horses.
–The Indian nation was represented with Chief, Lakota, Shoshone, Comanche, Cherokee, and Tahaya.
–Rowdy, Bolt, Snort, and Bucky: yes, this is what people actually name their trail horses.
–Various animals: Cat and Mouse came, and fortunately not at the same time. There were two Gooses and two Mooses (Geese and Meese?)
–Nobility: Octavian, Morelious, Eowyn, Sebastian
–Constellation: Moon, Jupiter, Athena, Apollo
–Foreigners: Bjarne, Oluf
–The insect world: Bugs and Skeeter came; Spiderman had lunch.
–It was Tricky, but we even had a Monster visit.
–Zorro and Redford were here but darn, no Antonio Banderos or Robert.
–First place for this year goes to a young filly briefly owned by Cindy McCoy. Because of winter stabling problems, Cindy knew she wouldn't be able to keep this cute mustang – she would be sold at the September challenge. To remind herself of the hard facts, Cindy named her mustang I.N.K.Y., translated to:
I'm Not Keeping You.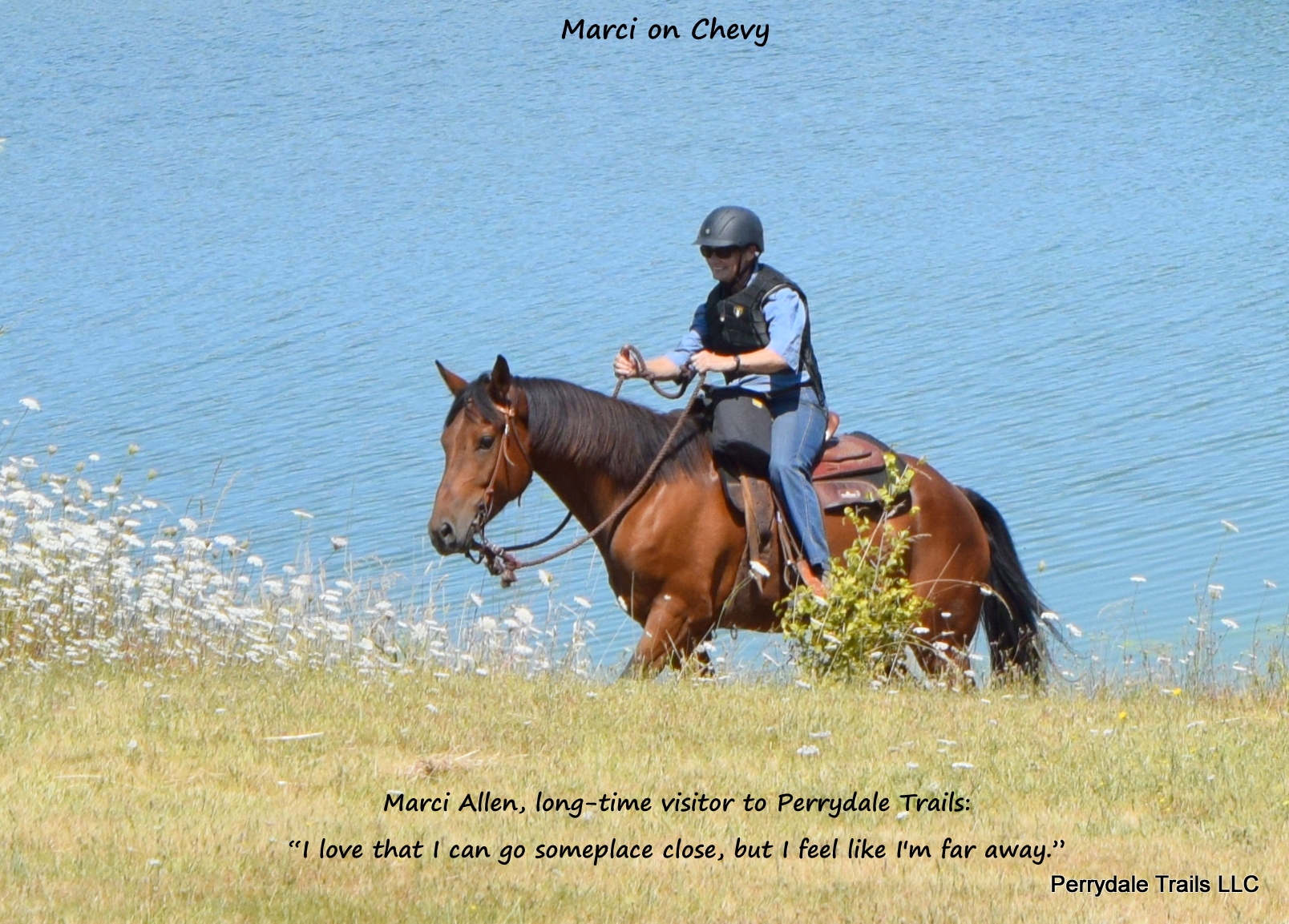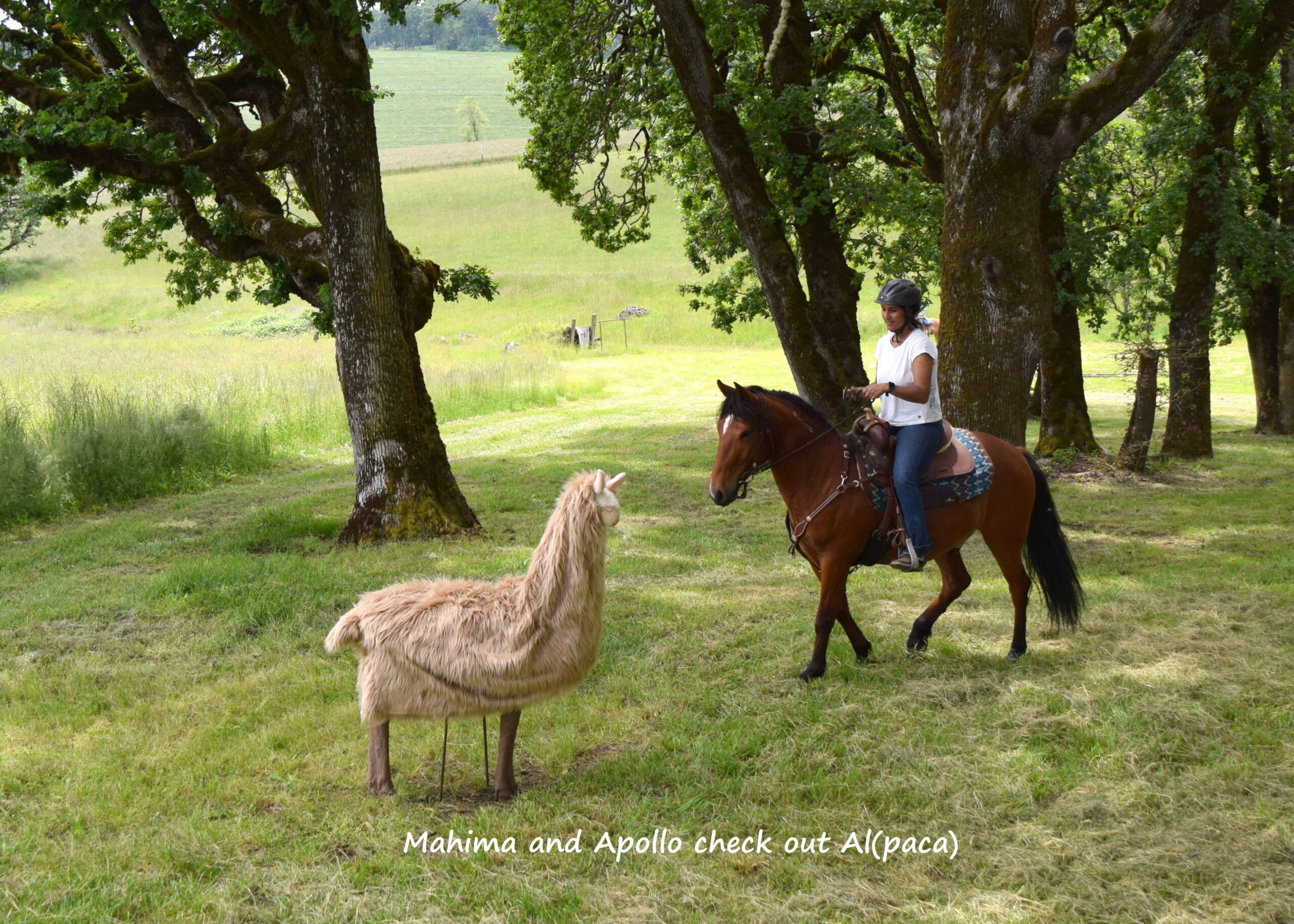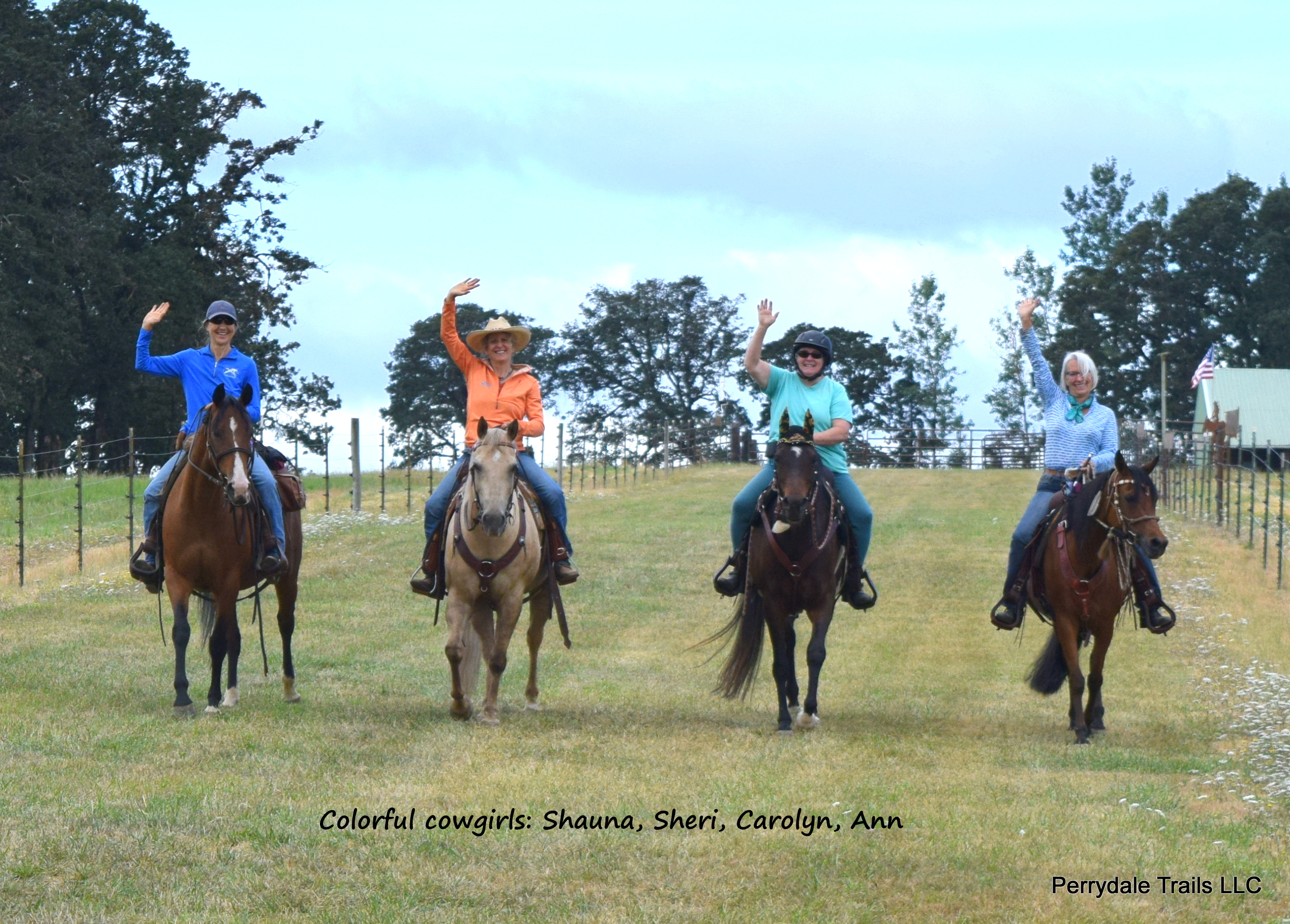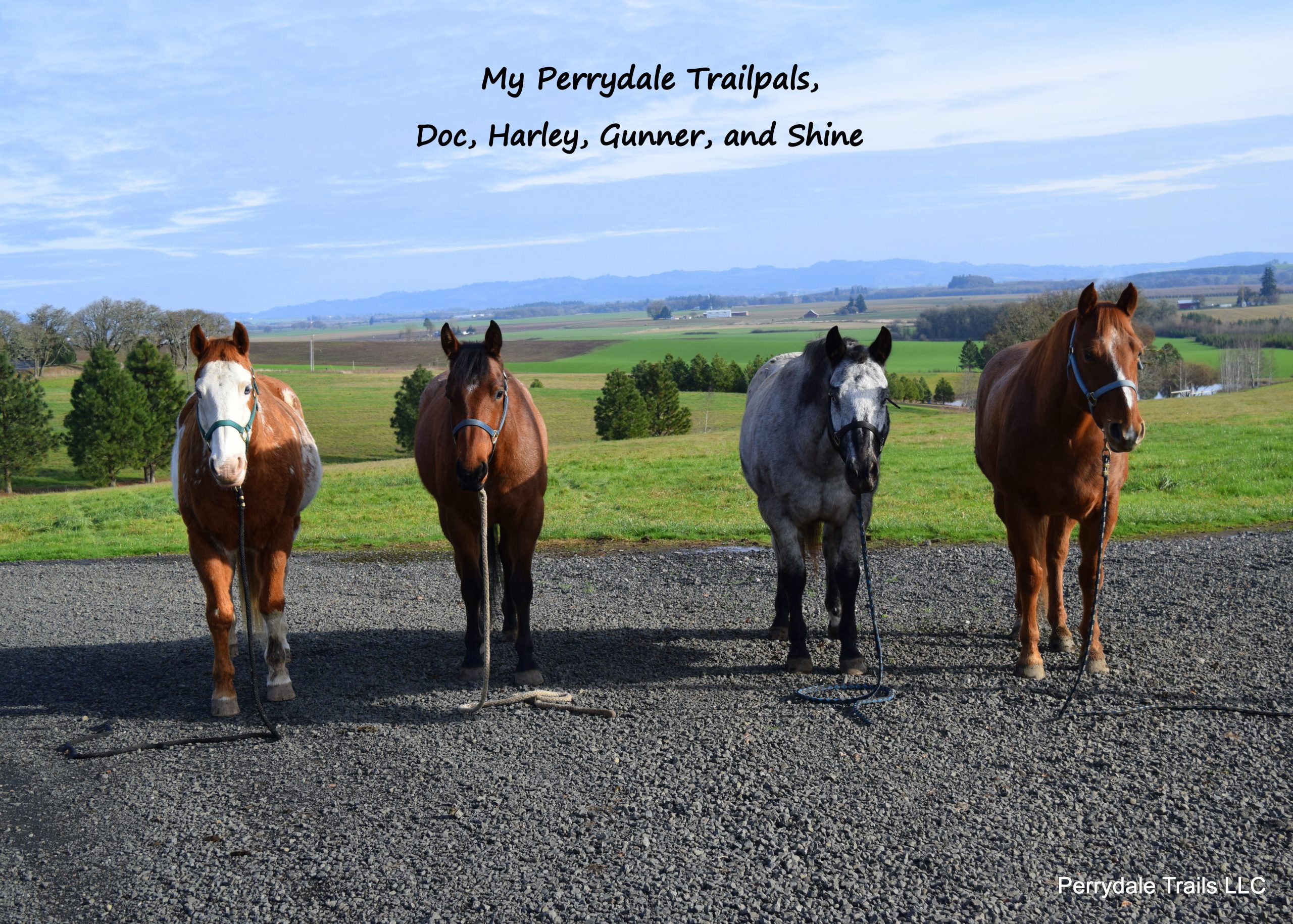 Meet your test pilots
Rest assured ALL Perrydale Trails obstacles are rigorously tested by experts! My four trail boys range in ages 7 to 25, and enjoy the challenges I dream up.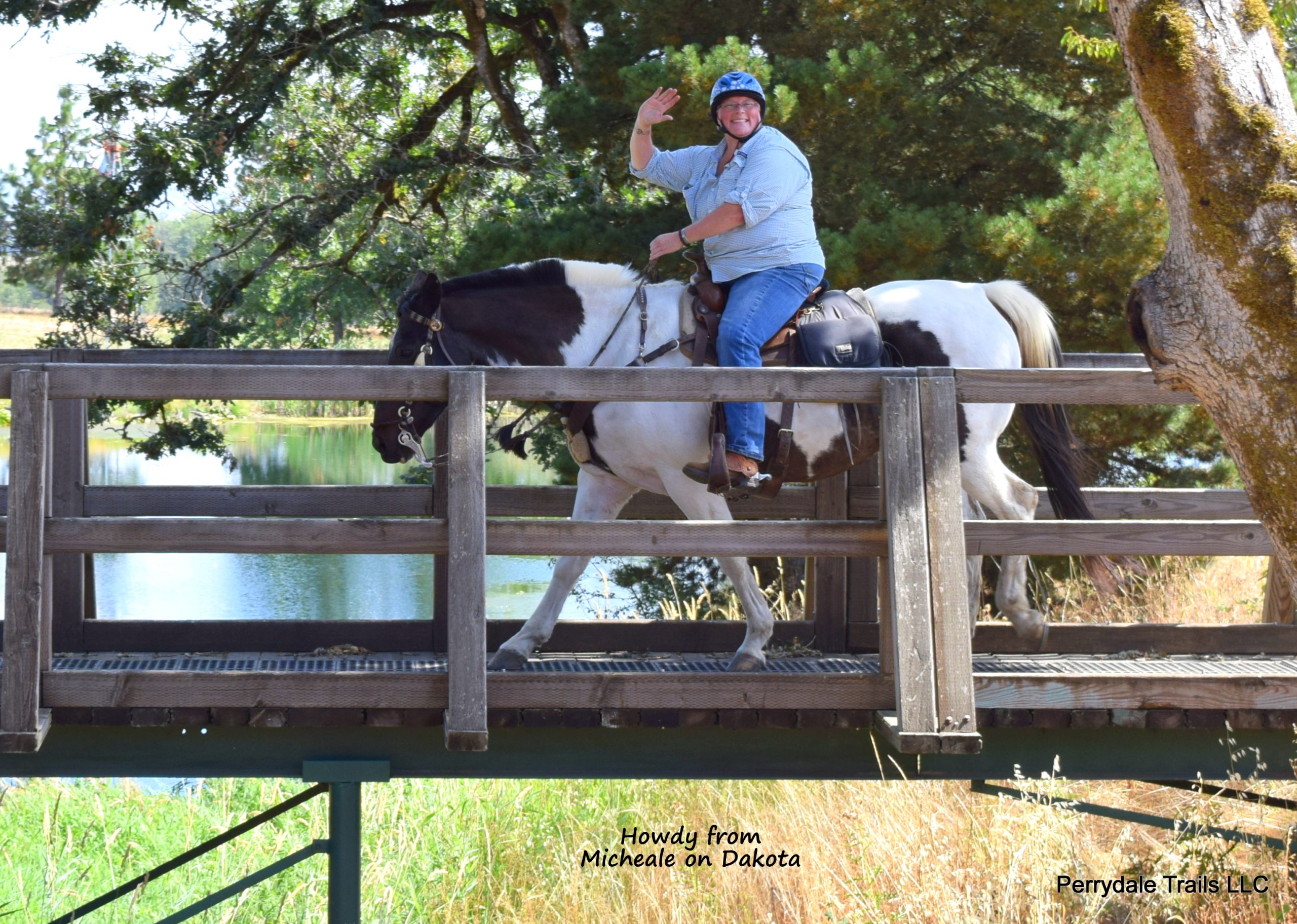 View the fun
Check out our gallery of all the fun Perrydale Trail riders have! We even have videos too. We try to take pictures of all our guests. These photos are emailed to you, and the best ones are saved for advertisement. Be on the lookout for you, your friends, and your horse in our gallery.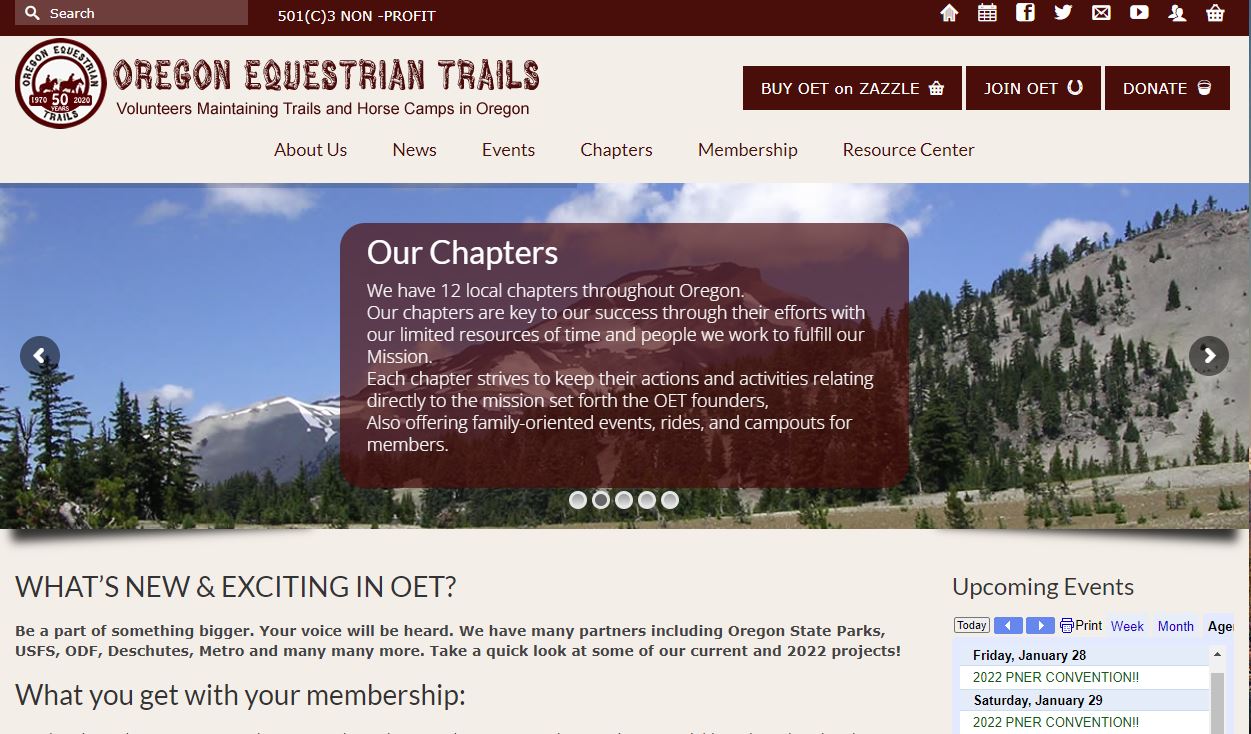 SAVE TRAILS, JOIN O.E.T.
 "You don't know what you've got 'til it's gone" should be the rallying theme song for all trail riders. Learn how a 50 year organization is key to lobbying and protecting our precious horse trails. And why you should join …
Need Help Trail Training Your Horse?
Check out our "Trail Training & Tips" section
You'll find helpful advice and several videos to guide you in making your horse the perfect trail partner. Click on the button below to go directly to this great resource.
Also, check out our Trail Lesson Options
Rebecca Herron offers a variety of lesson options for you and your horse when you visit Perrydale Trails. You can discover the wealth of equine knowledge Rebecca has by going to the About Us page. For lesson information use the button below.
Schedule a ride, a lesson, or a camp outing! Find out all the options we have available for you to experience the joy of Perrydale Trails!
Know someone who would love to have a ride date here? Gift certificates to the rescue!